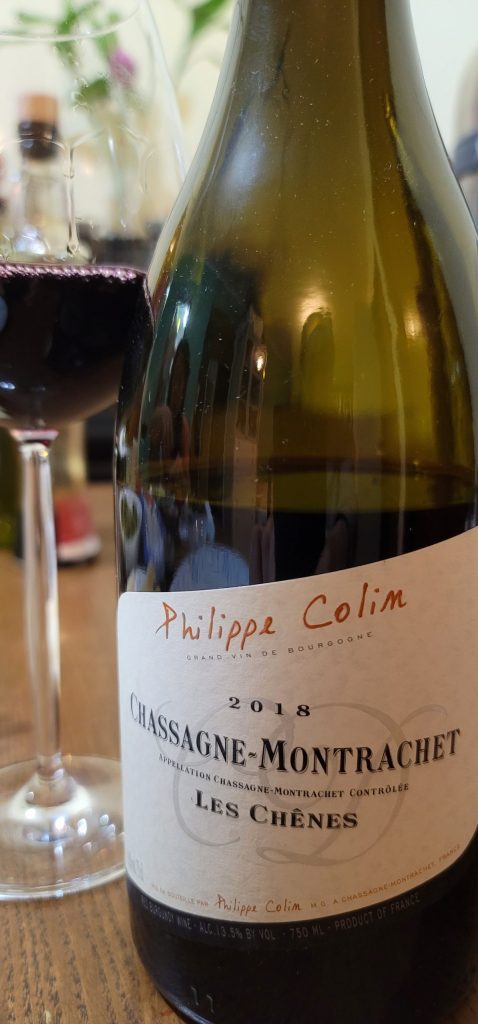 It was a great surprise when red, instead of white wine poured out of the bottle! I have never realized that Chassagne-Montrachet can be red instead of its famous white! After all, Chassagne has been known as the queen in the white wine region!
Philippe Colin produces great Burgundy white, or at least those that I have tried out. My instinct was just to grab this after spotting the wine in the advertisement. It never occurred to me that it would be rouge instead.
And there it was, filling up the red burgundy wine glasses, luckily in the medium glasses which weren't too unfit for white wine. Since this outcome was a miss matched colour, the dishes were not quite the perfect match either. Dinner menu was smoke salmon and caviar on homemade sourdough bread – a no bullseyes!
The reluctant rouge was not quite in par with Colin's blanc in terms of characteristics. Colin's blanc, including non premier cru, always expresses very charming characteristics, which were absent in this Les Chênes. The taste profile of this rouge was non-mistakenly Bourgogne. Yet it was just easy drinking, lacking any finesse that Colin's blanc usually possesses.
End of the day, there was no regret. I at least have "widen" my wine repertoire a bit. A rouge Chassagne-Montrachet, what do you know!